Wedge Bolts
Wedge Bolts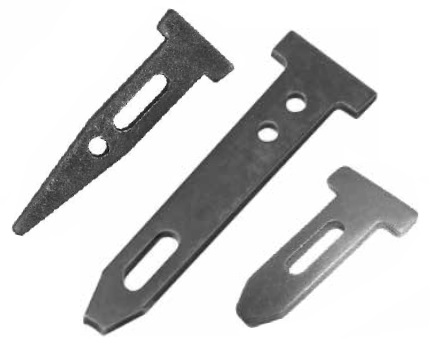 Wedge Bolts

Universal Formwork USA's Wedge Bolt connections enable unskilled laborers to become consistently productive. No special tools are required, just a hammer. Wedge Bolts connect panels and capture ties at the same time.
Long Wedge Bolts

Similar to the wedge bolt, is used to connect the 1", 1.5" and 2" steel filler panels to adjust panels and filler.
Short Wedge Bolts

With a shorter length and slot than a wedge bolt, the short wedge bolt can be used to attach the pilaster form to a Uni-Form form.
Base Tie Bolts

The Base Tie Bolt secures either a panel tie or a flat tie to an end rail or a side rail (1) when resting on a footing, or (2) where panels butt against existing vertical surfaces.