Frame Scaffolding
Frame Scaffolding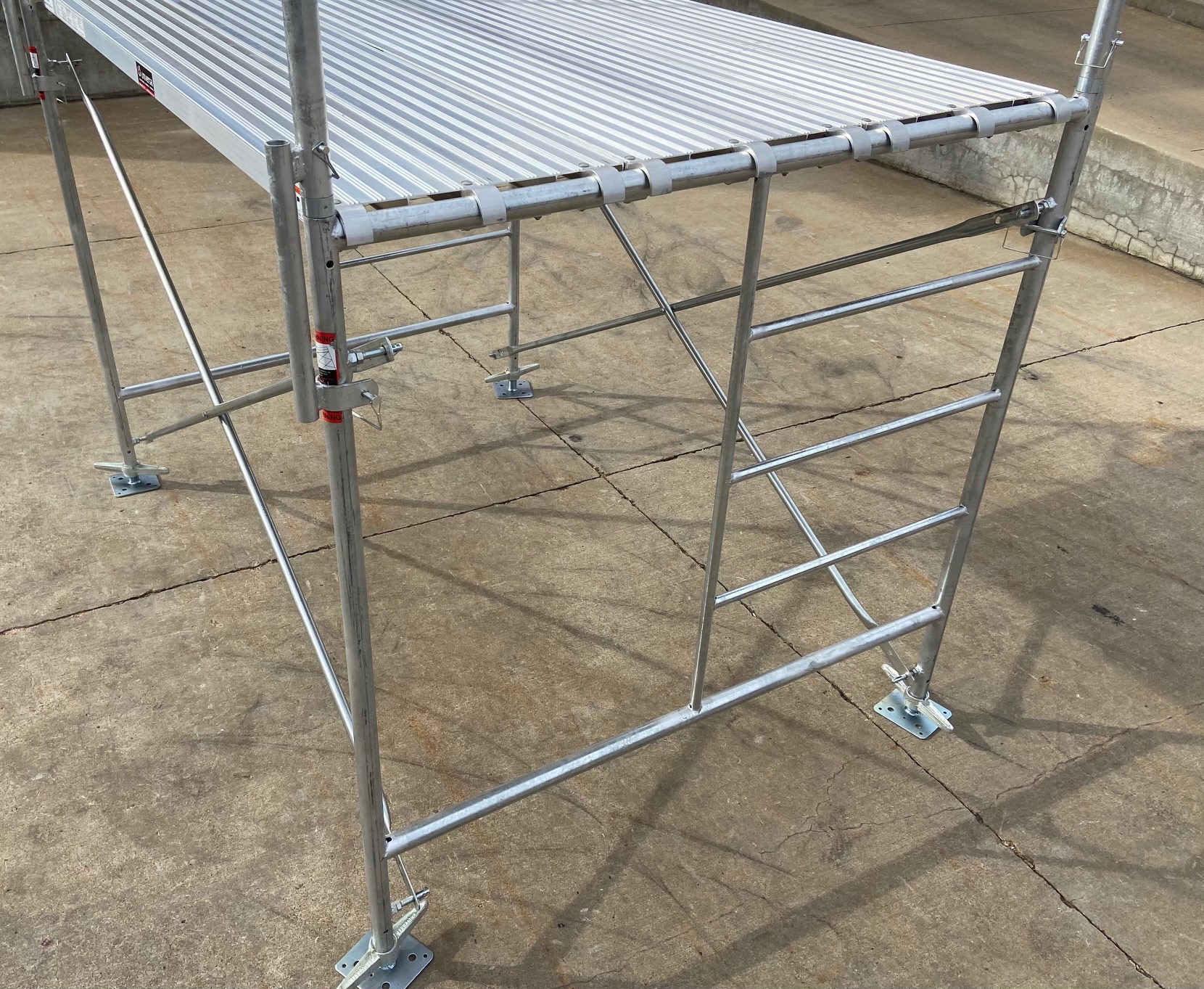 Frame Scaffolding

Universal's Frame Scaffold line are the most versatile and durable frames on the market. We offer both hot-dip galvanized and powder coated frames in a broad range of sizes and styles to ensure compatibility with all other manufacturers' frames.
Wide Range of Components

Universal's scaffolding frame line has a wide range of components and accessories including 5' wide & 42" wide masonry frames, walk-thru frames, canopy frames, end guard panels, guardrail posts, various side brackets, P-Brackets for guardrails and a variety of other accessories to complete your job's requirements.
Hot-Dip Galvanized Frames

Universal's use of hot-dip galvanized frames increases the life span of a typical scaffold frame significantly and prevents the rust from breaking down a frame and creating a junk yard of inventory. This attention to higher quality material and galvanization sets Universal's frame scaffold apart from the rest.