Canopy Frames
Canopy Frames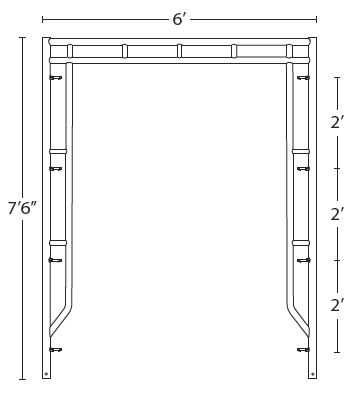 Canopy Frames

Universal's Sidewalk Canopy Scaffold Frames are 6' wide x 7'6" tall and are used at street level to create a pedestrian walkway that is safe from fall hazards from an ongoing construction project. Canopy frames are used for residential & commercial jobs of all types including brick mason work, stucco, carpentry or contractor work.
Hot-Dip Galvanized Frames

Universal's use of hot-dip galvanized frames increases the life span of a typical scaffold frame significantly and prevents the rust from breaking down a frame and creating a junk yard of inventory. This attention to higher quality material and galvanization sets Universal's frame scaffold apart from the rest.